Are you ready to DIY until you drop?
Rub elbows with other sweet tea-loving bloggers?
Make your blog even more fabulous than it already is?
Then, you don't want to miss the Southern Bloggers Conference, to be held in Raleigh Oct. 12-13 (with an optional thrifting day on Sunday, Oct. 14). Squeal!
Atta Girl Says is proud to be one of the organizers of this awesome event. Creativity is coming South, and you don't want to miss it.
We have an awesome lineup of speakers and sponsors, and tickets will go on sale this week are now on sale.
I'll let you know when our website is up and running (any day now!) so you can get the entire scoop. In the meantime, you can get a lot of information by liking Southern Bloggers Conference  on Facebook.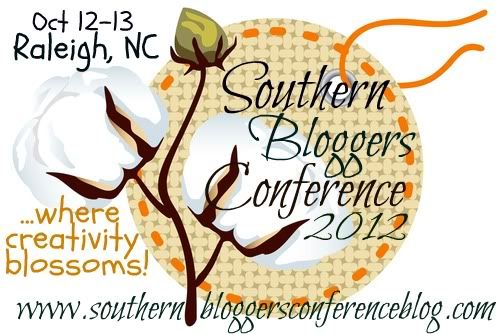 I can't say yet who all our speakers and sponsors are; we're waiting to announce that on the conference website.
But expect a huge dose of southern hospitality, great DIY instruction and some bloggy business sessions that will help you make your blog prettier, improve your photography and photo styling and build traffic and community using social networking sites.
And, oh, the swag. You're not going to be able to contain yourself when you see who our sponsors are! Our swag bags will be popping with goodies. I better stop with the hints or I'm going to paint myself into a corner and my fellow organizers will make me wash my mouth out with soap!
At Atta Girl Says, we're over the moon about the conference and the chance to connect with hundreds of other creative women — and men. (And just FYI, you don't have to have a southern accent or a southern ZIP code to attend. Southern refers to our state of mind and our venue!) In helping to plan this conference, I've already had the chance to meet, in real life, with some pretty awesome lifestyle bloggers. Some of them I've been following for years and others I've just discovered.
I want to take a few minutes to introduce you to the other organizers:
If you're a lifestyle blogger — or a passionate DIYer — plan to attend the Southern Bloggers Conference in Raleigh Oct. 12-13, then stay over another night and come thrifting with us at all the Triangle's best thrift and resale shops. Tickets for the conference go on sale this week. Stay tuned here and at the Southern Bloggers Conference Facebook page for information about event registration, ticket sales, speakers, sponsors and accommodations.